THINGS I DO.. Part Four
When I drop food that i just got…
When i see a funny video about puppies or kittens…
When i get an F on a test…
When i'm imitating two people fighting..
When my dad starts singing along to Lady Gaga in the car…
When someone's lecturing me…
When my mom goes to the store and comes home with yummy snacks..
When i get excited because i got B on something and the person next to me goes out of their way to tell me that they got an A…
What i'm afraid will happen when i am getting something in the trunk..
When someone tells me a joke that isn't funny..
When i drop something and it stains the rug..
When i'm sitting at home watching Disney Channel…and enjoying it…
When I can't find something i swear i just saw yesterday..
When that one girl says a stupid answer and is confused why she was wrong..
What i want to say to teachers…
When no one is home i sing in the shower..loudly..
When someone tells me that i'm just lonely..
The second i hear the bell ring at school..
When someone calls me a bitch.. except i enjoy using the phrase poophead instead of whore..
When someone makes an insult to me..to my face..
When i realize something after 5 minutes…
When the teacher says you're taking a test on the reading..and you didn't read…
When there's a ton of my favorite shows on in a row..
Whenever i watch the notebook..
When my friend points out a hot guy..
When i open the fridge and there's nothing good in it..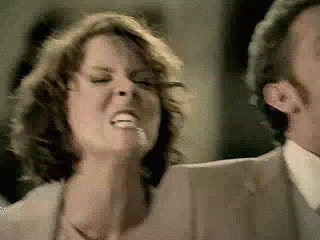 When the teacher makes a kind of funny joke but not really..
My reaction to any stupidity what-so-ever..
When my friend and i have a really successful and cool looking high five..
When i'm about to go to bed then realize i forgot to grab something downstairs..
How my insults sound in my head..
How they really sound..
When i found out summer school is 6 hours long..
When i hear the words studying, for, and finals..
When a teacher says my joke is inappropriate..
When me and a friend attempt a staring contest..
When i see the gymnastics people on the Olympics and imitate them..
When my friends and i try to play hide and seek in Wal-Mart..
When i see other people's lunches..
When i see my lunch…
Posted 2 years ago with 205 notes
Tagged as:
Real Housewives Gifs
friends gifs
Parks and Rec Gifs
kanye west gifs
Kardashians Gifs
Jenna Marbles Gifs
funny gifs
toy story gifs
tropic thunder gifs
big bang theory gifs
cat in the hat gifs
13 going on 30 gifs
emma stone gifs
old lady gifs
steve carrell gifs
zac efron gifs
sesame street gifs
amanda bynes gifs
she's the man gifs
shes the man gifs
new girl gifs
adult swim gifs
community gifs
oprah gifs
Harry Potter Gifs
The Office Gifs
black people gifs
liz069 likes this
bambiillou likes this
tleez reblogged this from gaygrungemasterpiece
alhternative likes this
gaygrungemasterpiece reblogged this from lifee-livedwell
gaygrungemasterpiece likes this
lifee-livedwell reblogged this from ericaleighfirenze
mia-angelina reblogged this from ericaleighfirenze
zacefronisperfectt likes this
jiiib likes this
goodbyehorses69 likes this
comicsatin likes this
cut-the-pigs-throat likes this
breannavolturi likes this
ijustneedaurlbitches likes this
golddnbadd likes this
jolenemia likes this
la-la-la-la-laaaaai likes this
snowismyflake likes this
nette-wears-skeleton-tuxedos reblogged this from ericaleighfirenze
ehdiamond likes this
ohhhdaiisy likes this
lemourg75 reblogged this from ericaleighfirenze
radical-sama likes this
allixjoanne likes this
sheldonwhitehall likes this
hopeless--fantasy likes this
msginnelled likes this
jordanmerka likes this
pacificlocal likes this
blathnait reblogged this from ericaleighfirenze
teachersbelike likes this
br0kenactions likes this
stash-of-stuff likes this
faith--trustandpixiedust reblogged this from ericaleighfirenze
thedeadlysnake likes this
jumebug123 reblogged this from ericaleighfirenze
jumebug123 likes this
smallfragmentsofparadise likes this
fuckyolifebruh likes this
247lulu reblogged this from ericaleighfirenze
howwykay likes this
just-stay--positive reblogged this from ericaleighfirenze
overdramatically likes this
demetri4lov4to likes this
itsmylifewithmydreams likes this
temperamentalprotagonist likes this
glitter-blood-and-oranges likes this
its-wutevr likes this
swimcoffee75 likes this